We're firm believers that adding more fruits and veggies to every meal and snack is easy – even when it comes to baking and desserts. Follow these tips and you'll be on your way to a Half Your Plate day while still getting to indulge in a tasty dessert.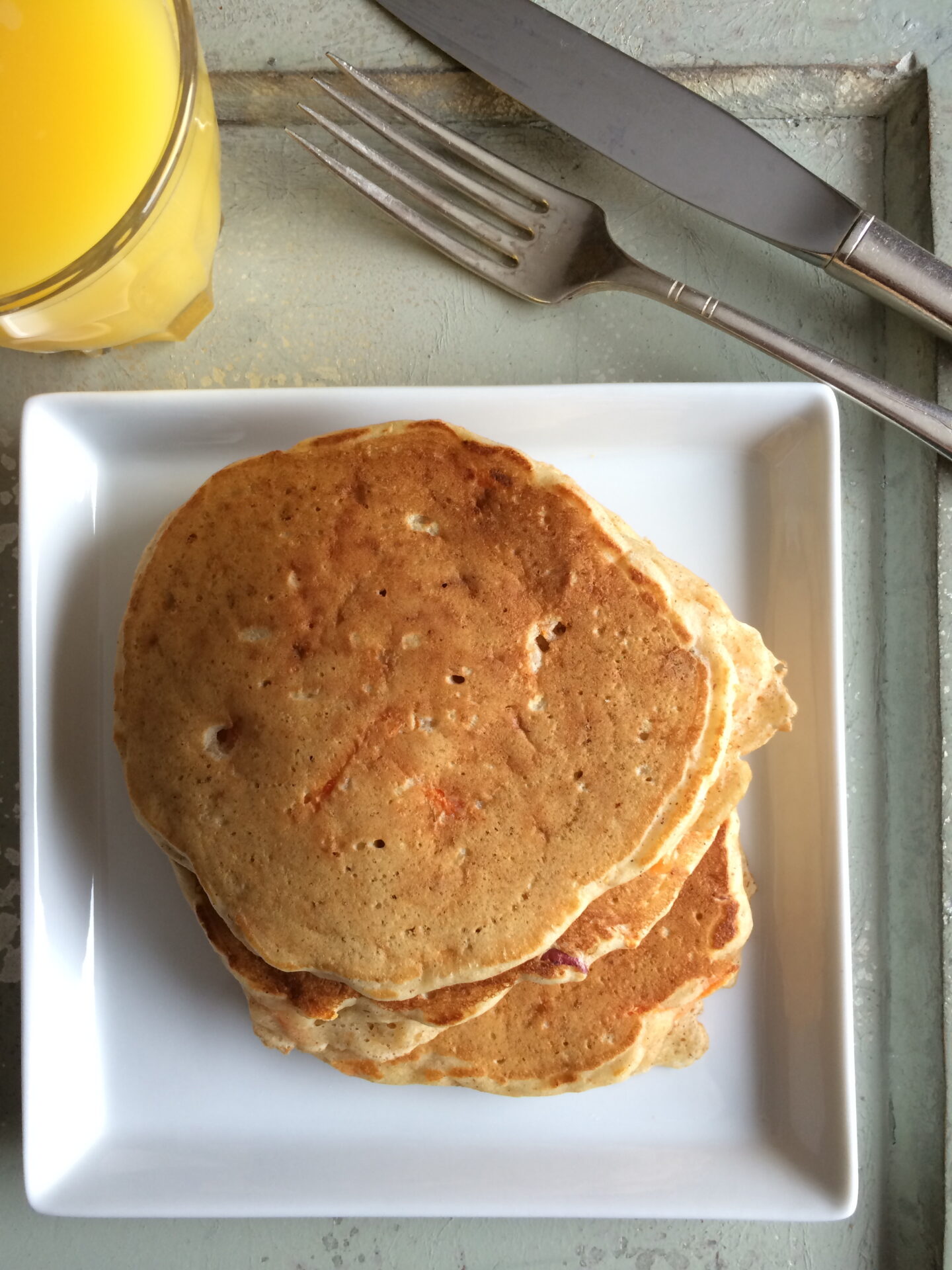 Turn regular ol' pancakes into Half Your Plate pancakes! Lighten up pancakes by adding: Apples, blueberries, bananas, carrots, zucchini, strawberries, raspberries. Check out this delicious Carrot Apple Pancake recipe to get you started.
Savory muffins can make a wonderful addition to a hearty stew or casserole. Try these Half Your Plate inspired Zucchini Corn Muffins for a twist on the typical cornbread recipe!
Add fruits to the typical pound cake recipe and save some calories too! Add banana, zucchini, carrot, or applesauce to lighten up a typical loaf and get a serving of veggies while you're at it. Try this Banana Yogurt Loaf to get you started!
Too warm to bake? Fruit parfaits are a great dessert alternative, especially with all the beautiful fruit we have in season! We love this Cherry Coconut Chia Seed Pudding via Cookies to Kale.
Another one of our favorites is topping watermelon like a pizza. Kids love it and they can choose their own toppings to make theirs unique. A great dessert for a summer BBQ! Try this delicious Banana Cheesecake Watermelon "Pizza."
What's your favorite way to add more fruits and veggies to baking? We'd love to hear your recipes!