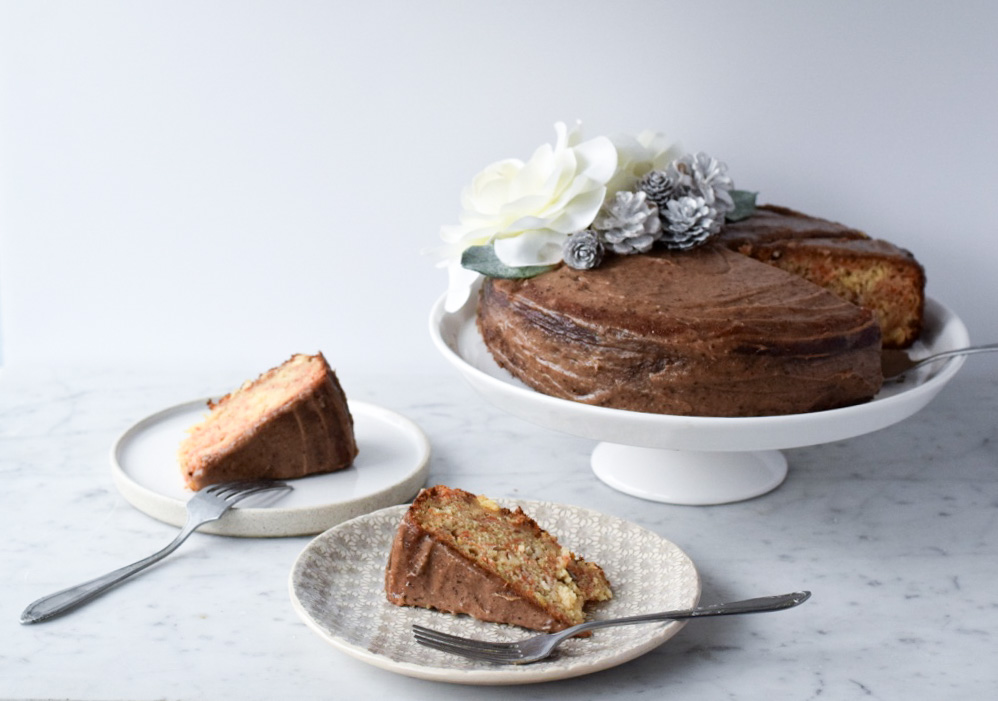 Veggies in your dessert…why not? In this recipe, the carrots perfectly complement the pineapple to create a light and sweet dessert as moist as you'd like.   We're even giving a shot at a new icing: you leave behind the icing sugar and cream cheese and instead use dates and bananas for a simple and natural recipe that's also decadent. Bon appétit!
Ingredients
2 cups of flour
1 ½ cups of sugar
2 teaspoon baking powder
1 teaspoon of baking soda
2 teaspoons of cinnamon
½ teaspoon of salt
4 eggs
½ cup of canola oil
½ cup of apple sauce
2 teaspoons of vanilla
2 cups of grated carrots (about 3 carrots)
1 can of crushed pineapples with their juice
1 cup of walnuts, chopped
Icing
3 very ripe bananas
12 fresh dates, pitted
3 tablespoons almond butter
1 tablespoon coconut oil
1 teaspoon of cinnamon
Directions – Cake
Preheat the oven to 350F. Line a pan (20 cm diameter) with parchment paper.
In a big bowl mix your flour, sugar, baking powder, baking soda, cinnamon and salt.
In a medium side bowl, beat your eggs with a fork. Add the oil, apple sauce, vanilla, carrots, pineapple and walnuts and mix well.
Add the liquid ingredients to the dry ingredients and mix together until well blended.
Pour the mixture into the pan and bake in the oven for 60 minutes or until a toothpick comes out clean.
Carefully (using a knife all around if needed) remove the cake from the pan and leave it to cool on a rack.
Icing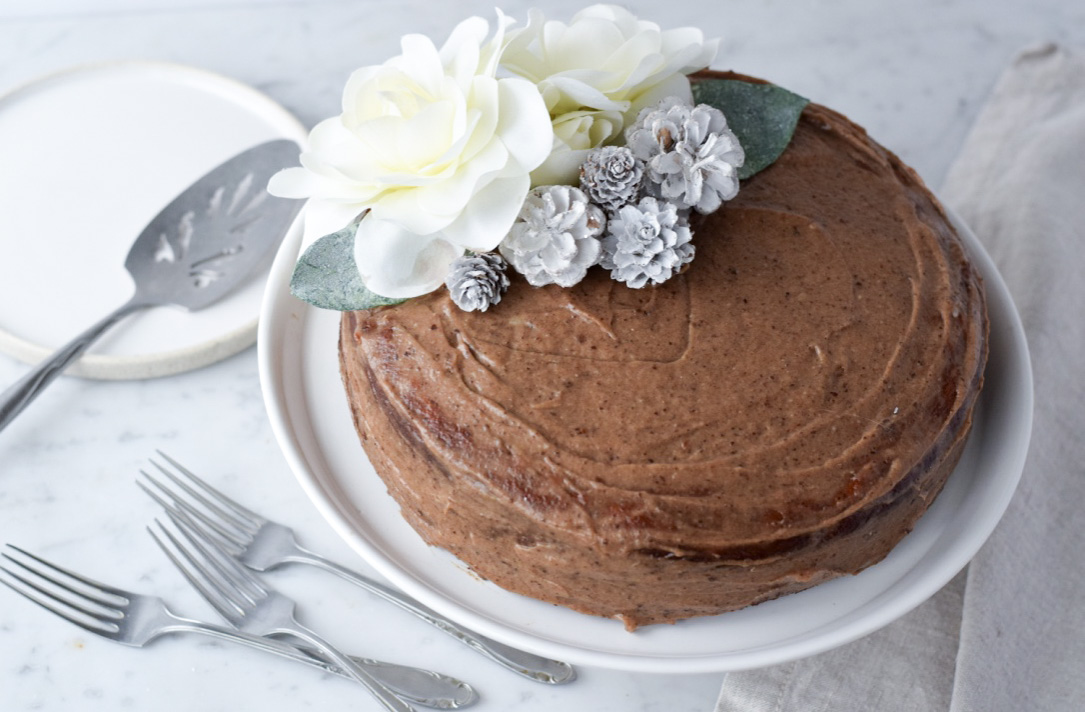 Put all the ingredients into a blender and mix until you get a creamy uniform texture.
Once the cake is cooled off, use a spatula to spread the icing all over.
Written by Marie-Ève Caplette, Registered Dietitian and Half Your Plate Campus ambassador