Tofu, beans, veggies…These nutrient rich foods unfortunately aren't often on kids favourite list.  The best way to encourage your little ones to enjoy veggies is to continue to offer them a variety of options.
Of course every child has their favourites.  As a parent your role is to decide what gets put on your child's plate, and their role is to decide how much they want of it.  The more you expose your children to different foods the more they will develop a taste for them. These 3 vegetarian restaurants will surely charm them!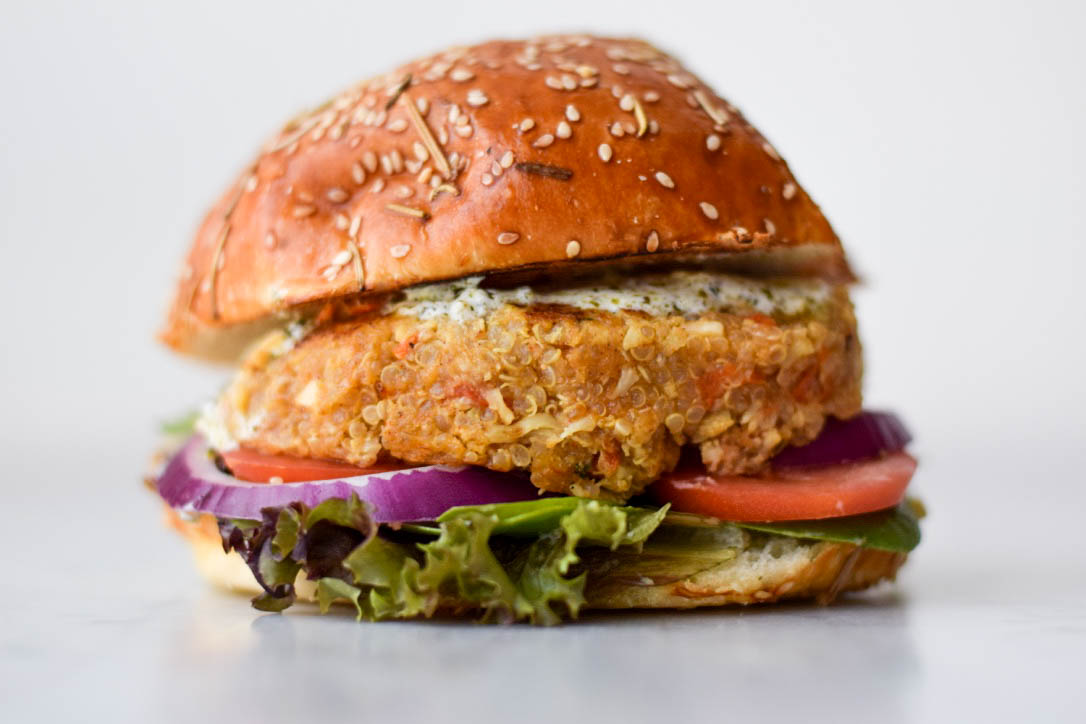 1- Vegetarian Burger
You don't have to be a vegetarian to enjoy these burgers. Your kids will become fans of them, especially when they're allowed to choose their toppings. You could even shape these patties into small meatballs, little kids will appreciate the finger foods.
2- The best veggie filled Mac and Cheese
What kid doesn't love mac and cheese? It's easily a kid favourite. However mac and cheese isn't always a great choice in terms of nutrition…unless you add lots of vegetables like in this veggie filled mac and cheese. An updated nutrient filled reimagined mac and cheese.
3- Vegetarian sweet potato curry
This simple vegetarian curry is a great curry introduction to little ones. It's flavourful without being too spicy and you have the opportunity to add any veggies you'd like.
Every bit of curry spice adds a new intensity to the dish so start with just a little bit to make sure kids like the flavour and adding just a little more every time.
Do you eat vegetarian meals together as a family? Which ones do your kids like best?
Written by Marie-Ève Caplette, Registered Dietitian and Half Your Plate Campus ambassador