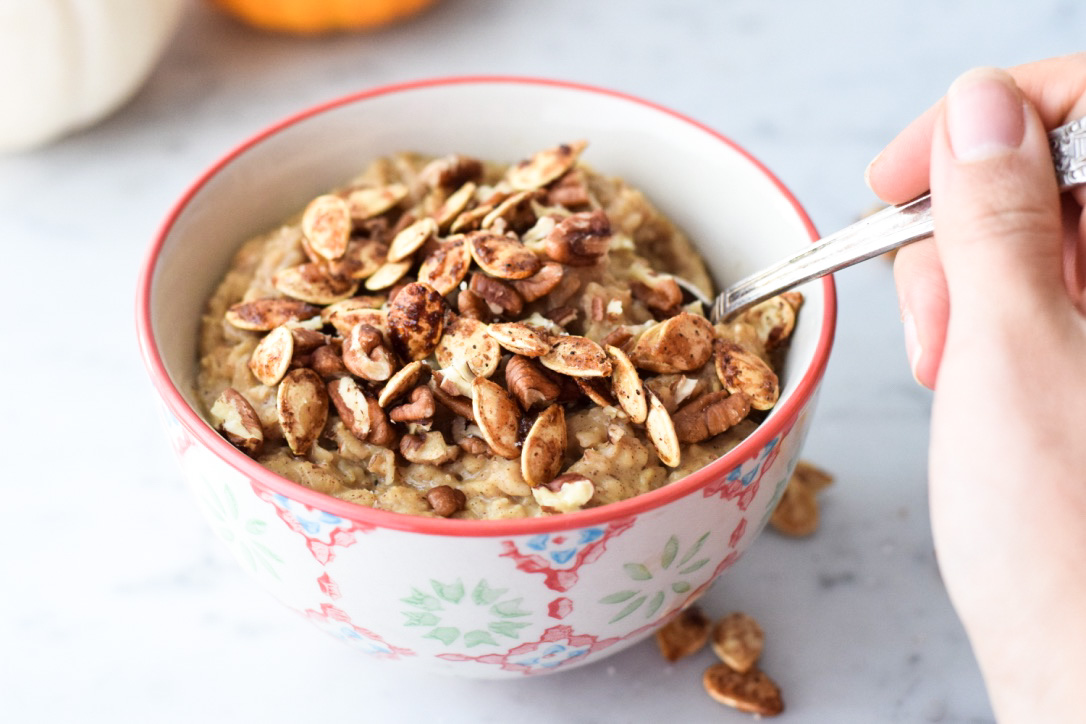 Breakfast that tastes like pumpkin pie? Personally, that would put joy to my Fall mornings! Here's a delicious and different way to start your day.
2 Portions
Ingredients
1 ¾ cups of milk
2 tbsp maple syrup
¼ tsp vanilla extract
1 tsp pumpkin pie spice mix*
A pinch of salt
1 cup quick cooking oats (instant oats)
1 apple, diced
½ cup pumpkin puree
¼ cup pecans
Directions
In a small pot, bring the milk, maple syrup, vanilla and spices to boil.
Add the oats, pumpkin puree and apples and stir them together until most of the liquid is absorbed (about 3 minutes).
Pour equal amounts into 2 bowls and garnish with pecans or even roasted pumpkin seeds right before serving.
*If you don't have pumpkin spice mix you can make it by mixing 2 mL cinnamon, 1 mL dried ginger, 1 mL nutmeg and 1 mL clove.
Written by Marie-Ève Caplette, Registered Dietitian and Half Your Plate Campus ambassador