By Jen Ong Tone, MHSc, RD, #HalfYourPlate Registered Dietitian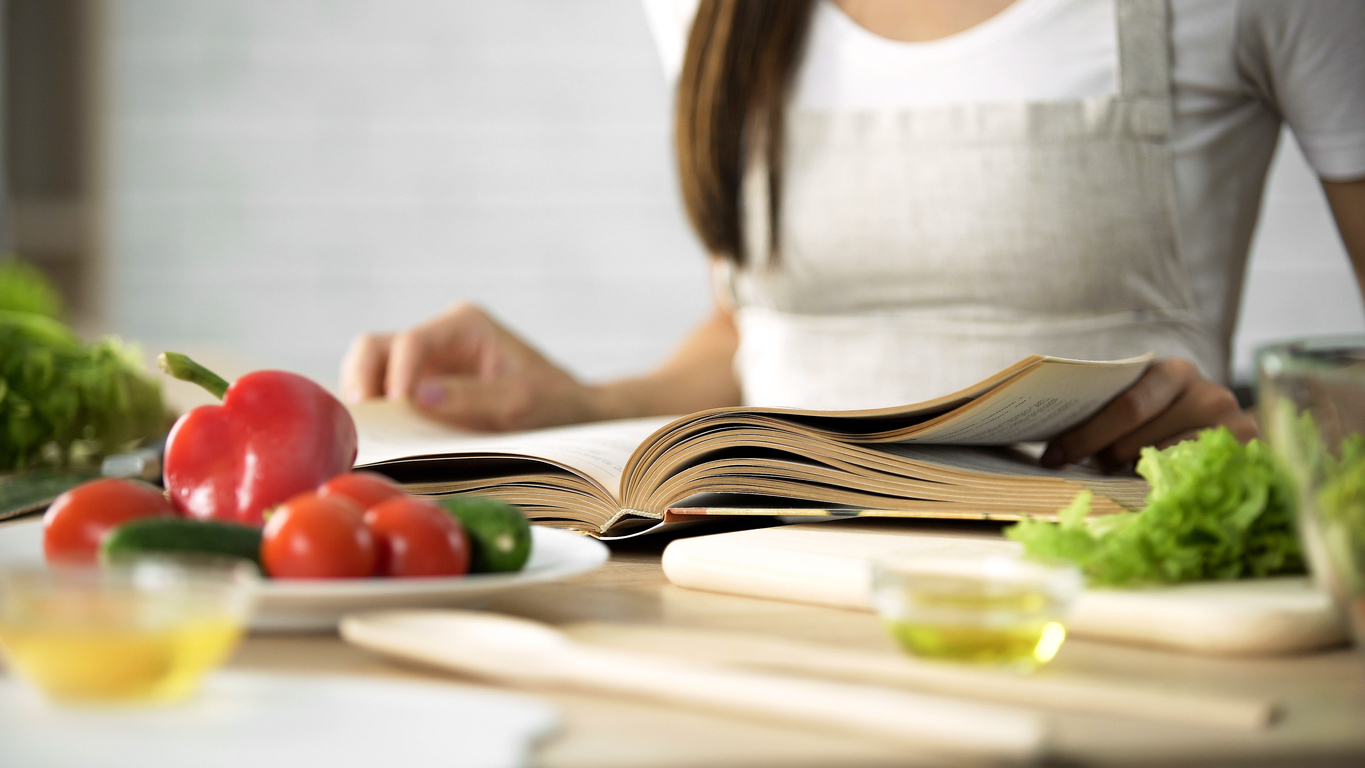 Healthy eating doesn't have to be expensive! Here are 10 ways to save money on your fruits and veggies.
1. Make a meal plan and grocery list before you go to the grocery store
When you take the time to meal plan, not only will you spend less time in the grocery store, you can also save money. You're more likely to have enough food for the rest of the week and be less likely to rely on take-out meals. If you're new to meal planning, here's a few tips to get you started:
Write down a few meals you'd like to prepare for the week.
Incorporate foods you already have in your fridge and pantry into your meal plan. Plan to use fresh produce that may go bad over the next few days.
Look for specials on produce in store flyers and plan your meals around those items.
Plan to have balanced and nutritious meals, filling Half Your Plate with fruits and veggies. For recipe inspiration, see our recipes.
Make a grocery list based on your meal plan and food you have on hand.
2. Incorporate fresh fruits and veggies that are a good buy all year round
Apples, oranges, bananas, carrots, cabbage, onions, and sweet potatoes are usually well-priced throughout the year. Unfamiliar with cabbage? Cabbage can be sautéed into a stir fry, chopped into a salad, or rolled into cabbage rolls.
3. Choose bags of fruits and veggies over single pieces
Bags of potatoes, onions, carrots, and apples are usually more affordable than single pieces. When stored correctly, most of them can stay fresh for up to one month. If you're worried that the produce may spoil before you get through the bag, single pieces may be a better option for you, or freeze for future use.
4. Look for in-season produce
With the start of spring, look for produce that's in-season right now, such as: apples, strawberries, rhubarb, asparagus, cucumbers, and lettuce. They are often priced well when in season and bursting in flavour.
5. Look for less than "perfect" produce
Some grocery stores now offer "less-than-perfect" produce, which is often different in colour or size than what you would typically see. The good news is that this produce is just as nutritious and costs less.
6. Prepare your own fruits and veggies
Pre-washed and pre-cut fruits and veggies are great to have on hand if you want to save time, but typically cost more. You can save money by cutting and washing your own fruits and veggies. Try food prepping on less busy nights or immediately after unpacking your groceries. Cut your own celery and carrots and store them in the fridge for a quick snack idea.
7. Store your produce properly
Whether it's on the counter, in the fridge, or in the pantry, fruits and veggies stay fresh longer when stored in the correct place. Preventing your fruits and veggies from going bad too quickly will save you money. For produce storage tips, check out my blog on making the most of your fruits and veggies during the COVID-19 pandemic.
8. Do more batch cooking
Big-batch cooking is a great way to prepare meals in advance and use up produce you may have bought in large quantities, like carrots, potatoes, onions, or beets. Soups and stews loaded with veggies freeze well. Save time by freezing individual portions for those days you need a break from cooking.
9. Eat your veggies from head to toe
Did you know that you can eat cilantro, parsley, and basil stems? They're all loaded with flavour. Oftentimes, you can eat all parts of a vegetable. Here are some recipe ideas for how to use parts of the vegetable that typically get thrown out:

10. Freeze your produce
Freezing is a great way to preserve your fruits and veggies for future use. If you haven't frozen your own fruits and veggies before, check out our Home Freezing Guide for Fresh Vegetables and Fruit. Freezing can be as simple as placing cubes of fresh pineapple on a cookie sheet in the freezer and then transferring back to the freezer in a bag for future use.