Apples are our fruit of the month not only because they're delicious and healthy – they're in season! Who doesn't love apple picking and biting into a delicious crunchy apple! It's also no coincidence that they say an apple a day keeps the doctor away.
There are endless varieties of apples including Granny Smith, Golden Delicious, Empire, Cortland, Spartan and many many more!  There are always new varieties of apples popping up in your supermarket so be sure to always ask your produce manager what's in.
Apples like the cold so make sure to store them in your refrigerator crisper in a perforated plastic bag, separate from other fruits and vegetables if possible.  If you have a large quantity of apples you can also store them in a cool dark, well ventilated place like a garage.  They'll keep for up to 6 weeks like this.
Apples can be eaten raw, just make sure to wash them well.  If you peel an apples brush them with lemon or lime juice to prevent them from browning.  If your apple starts to get soft don't waste it!  You can bake some delicious recipes with apple.
Here are some options to get you started:
Apple Bacon Brussel Sprouts. This combination will become addictive and you will want to enjoy it for every family gathering. Tender
Brussel sprouts absorb the smoky bacon flavour and have a hint of sweetness from the apple-a great marriage to pair with any roast.
Double Apple Cake. Serve this snacking cake as dessert or pack it in lunches for kids and adults alike for an afternoon snack. Using applesauce and fresh chopped apples helps keep this cake moist and addictive.
Carrot Apple Pancakes:  Adding vegetables and fruit to your pancakes adds lots of nutrition and big flavour to your breakfast or brunch. These also make a fun dinner idea to serve alongside your favourite protein.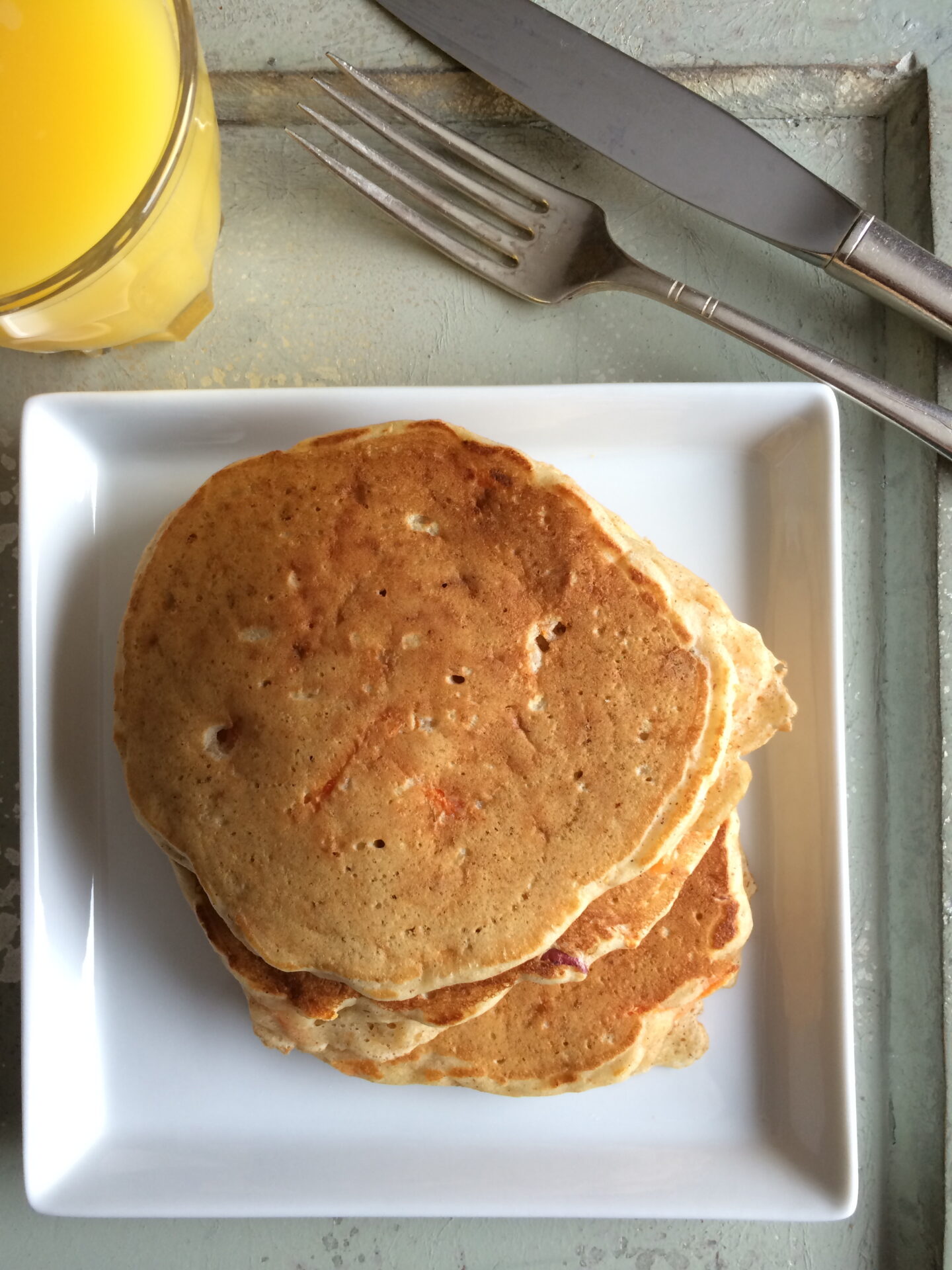 We want to know, what are you making with your apples?