The mighty broccoli! We are featuring this delicious and powerful veggie during Nutrition Month so get some on your plate quick!
Broccoli is available in purple or a deep green colour, although the most popular is green. Look for firm bright compact flower heads and avoid broccoli with loose, yellowed buds. Slender stems are best. Fresh broccoli should have a sweet mild smell.
Broccoli can be stored in an open plastic bag or a closed perforated plastic bag. But for best flavour, eat it as soon as possible after purchasing.
Broccoli can be eaten raw, steamed, blanched, sautéed, stir-fried, roasted or microwaved. Wash broccoli well, cut off the florets and trim the stem.  Peel the stems for the best results, and slice them thinly so that they cook in the same amount of time as the florets.  The leaves can also be cooked with the broccoli or saved for soups or stocks.
Broccoli is extremely versatile. You can blanch it and serve with a dip; add it to other ingredients in stir-fry; add it to a casserole or make a broccoli soup, quiche, or pie.  And crunchy broccoli "trees" are a favourite with kids. The options are endless!
Local broccoli is available across the country from June to October. However you can find broccoli all year round in your supermarket.
Broccoli is very high in Vitamin C and contains folate and Vitamin E. A half cup of raw broccoli has only 16 calories. Broccoli is a cruciferous vegetable and contains many phytochemicals that help lower the risk of certain types of cancer. Cruciferous vegetables also help lower the risk of heart disease.
So celebrate this nutrition month with some of our favourite broccoli recipes: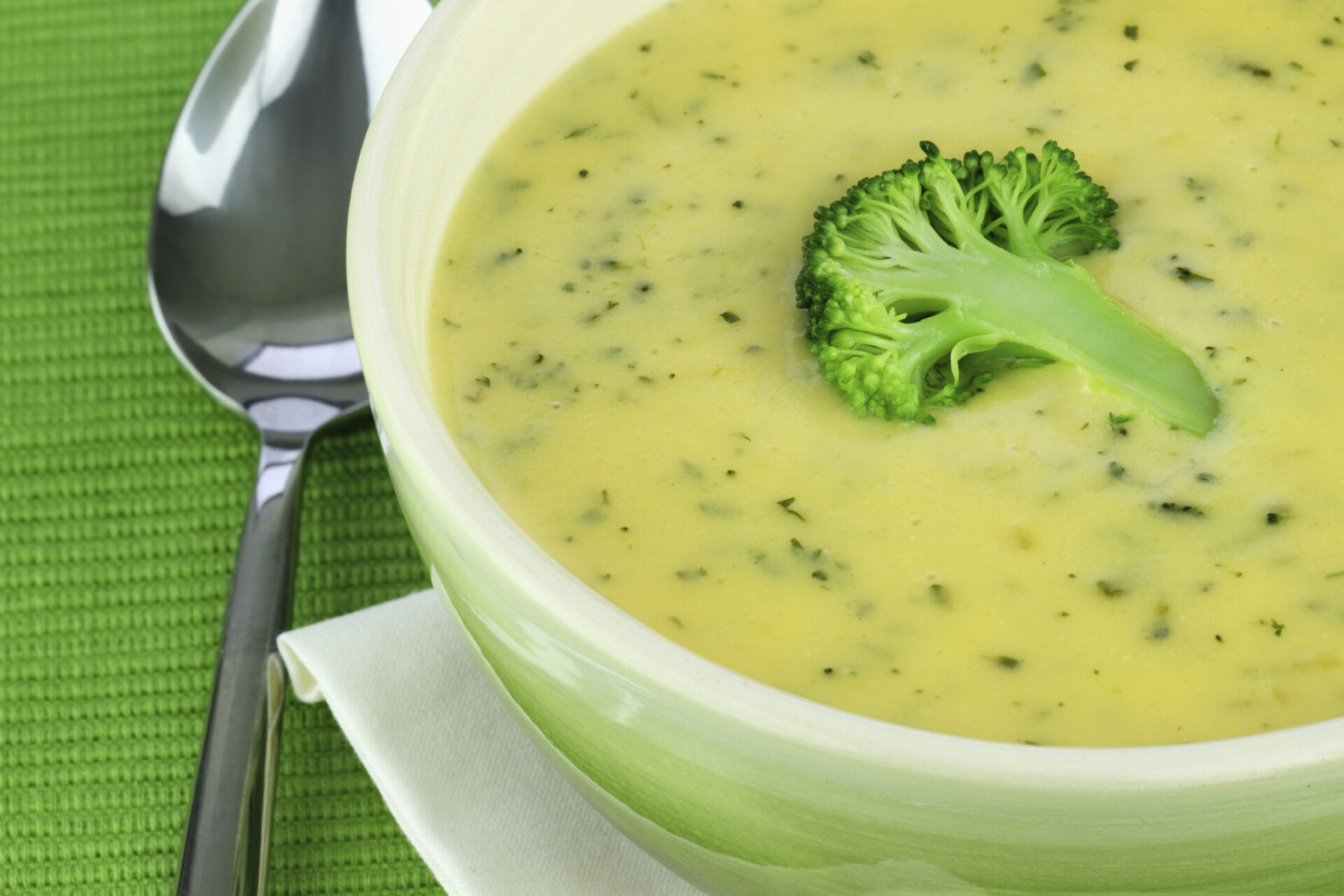 Head to Toe Broccoli Soup: The best way to get the most out of your produce is to use it all up! This easy broccoli soup is delicious and makes use of all parts of the broccoli.
Grilled Broccoli and Tomato Skewers: A fun idea for a different way to serve up vegetables. The roasted or grilled flavour of the vegetables will make you want to cook them up this way all the time!
Roasted Cauliflower and Broccoli: Everyone will love this tasty cheese-topped dish, especially kids!
Garlic Steamed Broccoli from Chef Michael Smith: This is a great way to turn a head of broccoli into an aromatic side dish in under 10 minutes.
What are your favourite broccoli recipes?