The first time I tried spaghetti squash was thanks to a garden centre mistake. The squash was a hand-me-down from my mother-in-law. She was horrified when the butternut squash seedling she planted sprouted a yellow orb of spaghetti squash. I promptly transformed the fibrous squash into a delicious, cheesy mess.
For this recipe, I wanted to try something other than scraping the cooked squash halves into strands. Something that would translate into fall comfort food. Enter my favourite combination of ground beef, mushrooms and lentils. Add ooey gooey cheese for that sumptuous mealtime happiness!
This recipe is also a clever way to fill Half Your Plate with vegetables without being literal about it. Each serving gives you at least three servings of vegetables. You can also serve with a side salad for even more delicious veggies.
Spaghetti squash 101
How to buy
Look for a squash that's heavy for its size, with no soft spots or bruises on its rind.
How to store
Keep in a cool, dry, dark place for up to two months, or at room temperature for one week. Once cut, cover refrigerate for up to five days.
How to prepare
Wash squash before using. Cut spaghetti squash in half and remove seeds and stringy fibre before cooking.
Nutrition
If you're looking for a low-carb alternative to pasta noodles, swap in spaghetti squash.
One cup of cooked spaghetti squash (2 servings of vegetables) delivers:
a mere 44 calories
a source of fibre (2.3 grams)
a source of folate (13 mcg)
a source of magnesium (18 mg)
192 mg potassium
(source: Canadian Nutrient File)
Stuffed spaghetti squash
Serves 4
What you need:
1 large spaghetti squash or 2 small
1 tsp olive oil
1 lb extra lean ground beef*
1 medium onion, diced
6 cloves garlic
2 tbsp chili powder
2 cups of chopped cremini mushrooms
1 can (540 mL/19 oz) of lentils, drained and rinsed
½ can (796 mL/28 oz) crushed tomatoes**
1 cup shredded cheese (TexMex, Monterey Jack or cheddar)
1 tsp chopped chives (optional)
* Feel free to sub in ground chicken or turkey instead of beef
**Store the remaining tomato sauce in a covered glass or plastic container (good for 5 to 7 days). I usually double up the meat sauce recipe so I use the whole can.
How to make:
1. Preheat oven to 400F.
2. Cut end off squash, and slice lengthwise. Scoop out seeds until halves are hollow.
3. Brush olive oil on cut rims and place cut side down on parchment-lined baking tray.
4. Place in oven and cook for 45 minutes to an hour, until fork tender.
5. While the squash is cooking, prep the meat stuffing.
6. In a large pot, cook ground beef on medium-high heat until brown (about 5 to 8 minutes).
7. Reduce heat to medium.
8. Add onion, garlic, chili powder and salt. Mix well and cook for 2 minutes.
9. Add mushrooms, lentils and tomatoes. Cook for 5 minutes.
10. Take squash out of oven once cooked.
11. Spoon beef mixture into squash "bowls" and top with cheese. Sprinkle on chives if using.
12. Broil in oven until the cheese is melted to your liking.
Depending on the size of the squash, you might have meat sauce left over. You can use it to top pizza, serve in lettuce cups at another meal, or freeze for a busy day.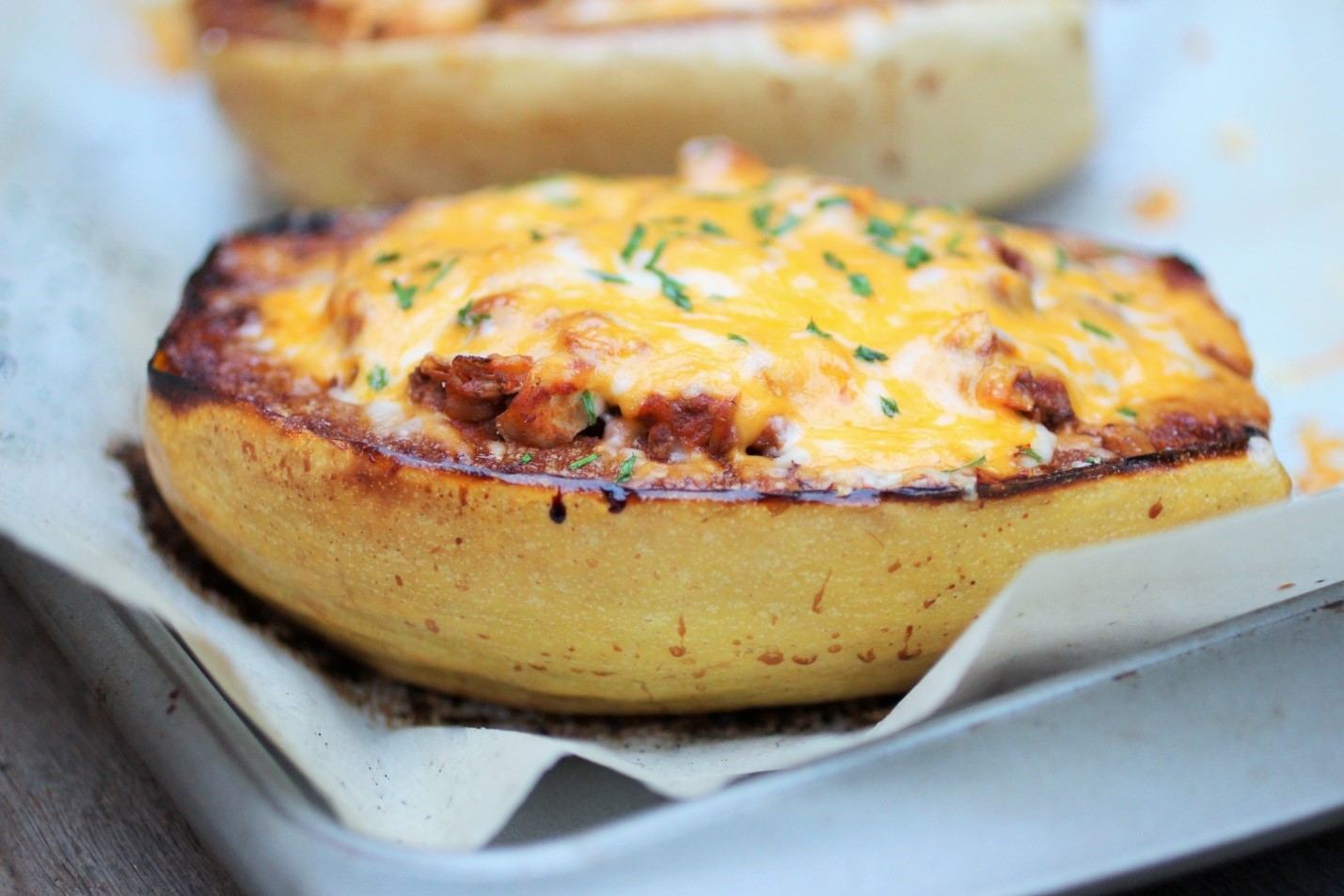 Have you made baked squash? What's your recipe?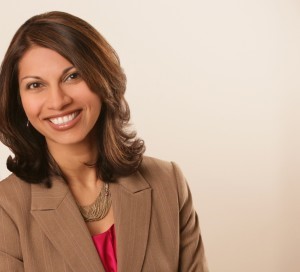 Zannat

 

(Photo credit for this blog post: Zannat Reza)
Nutrient analysis (per serving, based on four large servings, assumes all the meat sauce is used)
Calories:  591 calories
Fat: 22 grams
Protein:  47 grams
Carbohydrate: 58 grams
Fibre: 16 grams
Sodium: 685 mg
Excellent source of calcium, iron and vitamin B12.