To celebrate St Patrick's Day we've put together a list of our favourite green recipes!  Not only are green fruits and veggies super nutritious for you, but it's fun to be festive!
Kale and Tomato Spaghetti:  The refreshing green colour and zip of the parsley pesto makes this Italian inspired sauce the perfect meal for dinner tonight!
Head to Toe Broccoli Soup:  The best way to get the most out of your favourite green produce is to use it all up head to toe! Try out this easy broccoli soup tonight with all parts of the veggie.
Balsamic Pear and Candied Pecan Salad:  The combination of pears and pecans in this salad will make this a meal to remember.  Topped on a perfect combination of greens this little salad is a great St Patrick's starter!
Mango Banana Smoothie: This fun green smoothie is an absolutely fantastic start to your day or midday pick up.  Full of flavour and rich body, you will not want to share.  Freeze it and make smoothie popsicles later.
Peas and Beans Pearl Couscous: This refreshing side dish is perfect to enjoy as a salad alongside your main protein.  The green from the peas and beans are like a fun St Patrick's confetti.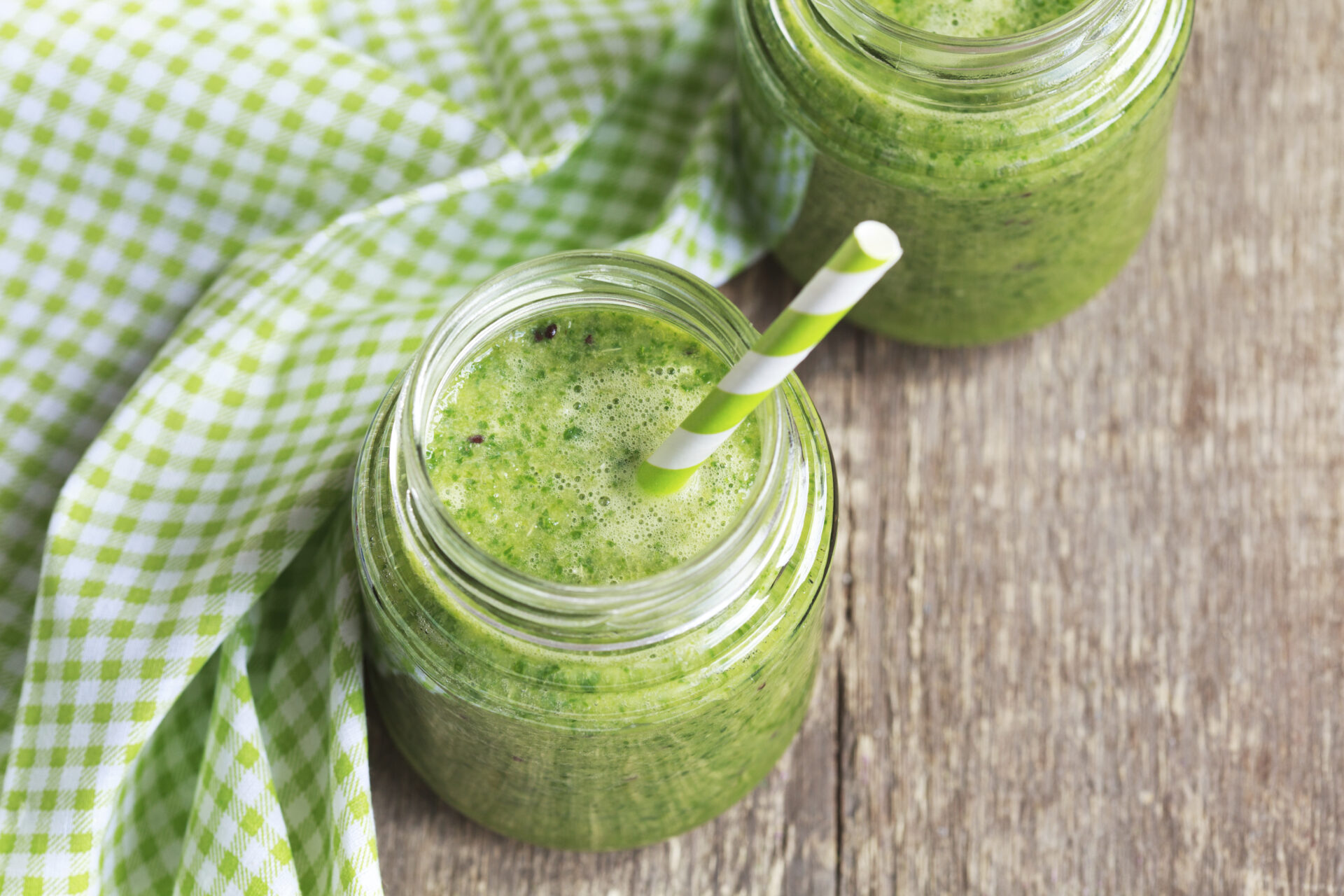 Spicy Green Pesto from Chef Michael Smith:  This green intensely flavoured pesto will colour any meal green today but you can double your festive meal by putting it on top of spiralized zucchini!
Do you have any lucky green coloured meals to fill #halfyourplate with?  Let us know today!