In celebration of National Picnic Day, we've gathered our favorite picnic inspired recipes. Whether you're out for a hike or just taking the family out, these meals are easy to toss into a cooler and bring along for the ride. What are your favorite picnic recipes?
Vegetable Confetti Quinoa
Chock full of vegetables and colour this satisfying side dish is delicious served alongside chicken or turkey for dinner. Use up leftovers in a salad and add some chickpeas and a splash of vinegar for a full meal lunch idea.
This salad is super simple and the Mason jar makes it the perfect picnic addition. Add in some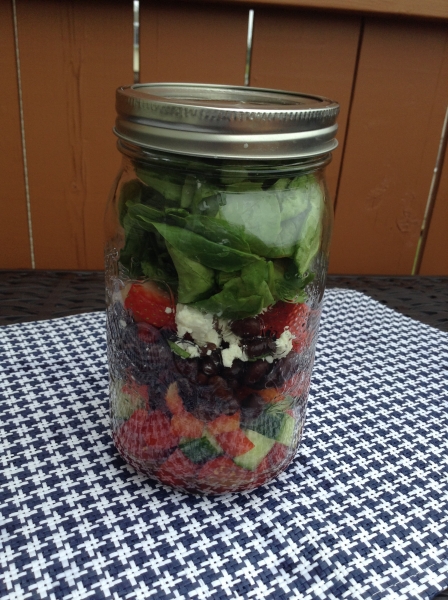 chopped chicken for a complete meal.
With a spark of heat from cayenne these muffins are wonderful on their own or alongside a summer salad. Wrap them individually and freeze so they are at the ready for an on-the-go snack.
Egg salad is made extra creamy with the addition of avocado and yogurt. This is easy to make and enjoy on any of your favourite bread. Tucking it into a pita with tomatoes makes for a sure fire way to not lose any of the filling every time you bite into it. Store your filling in a cooler then scoop into pitas when you're ready to eat.
Crunchy Kohlrabi and Cabbage Slaw
Kohlrabi is crunchy and a perfect vegetable to use as a dipper on your next veggie tray. In this slaw it adds extra crunch and a sweet balance to the cabbage. A great salad for your next picnic or backyard get together.