By Laurie Barker Jackman, RD
Kitchens are the heart of the home. It's a place where we enjoy delicious home cooked meals with our family and friends. However, with busy lifestyles, we cannot afford to spend endless hours in the kitchen. Here are my top hacks to help you save time in the kitchen while still getting delicious and nutritious meals on the table.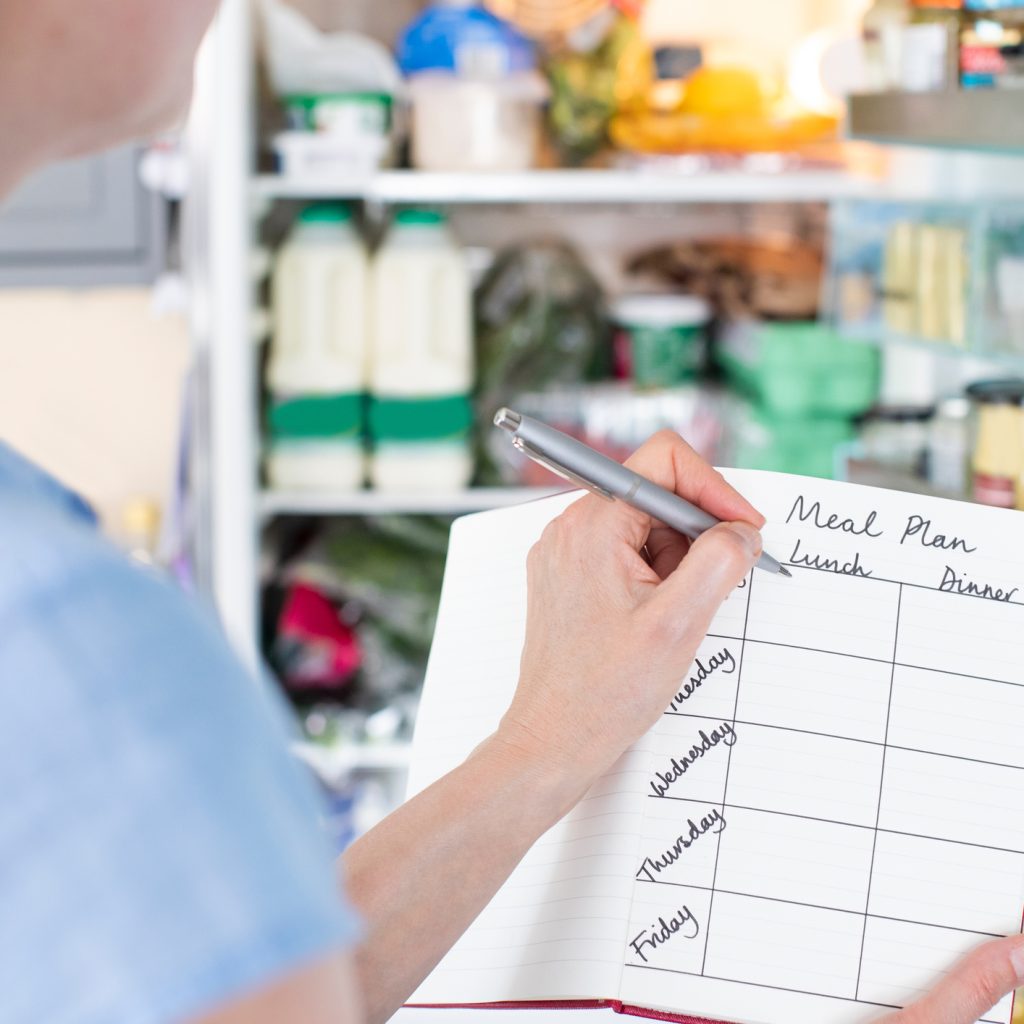 1. Make a plan
You've heard it before, a goal without a plan is just a wish. If your goal is to enjoy delicious and nutritious meals, this can only be done if you put some effort into the planning process. Think about what you'd like to eat during the week, stock your pantry and fridge with key items, and take some time to prep ingredients. Start with 5 go-to recipes that you are comfortable cooking and your family loves. Rotate them and add in new meals as you get comfortable.
2. Take inventory of what you already have on hand and plan some meals around those
This can save you time AND money at the grocery store. Try a soup that includes "everything but the kitchen sink." This means, make a soup from leftover veggies or ones that may been forgotten in the crisper drawer. Sauté away, roast, or purée for a delicious flavour.
3. Prep your produce ahead of time and store in clear containers
Everything can be ready to go and in plain sight for meals and snacks. Incorporate into your soups, salads, main dishes, or eat as snacks with a dip. Filling half your plate has never been easier!
4. Invest in time saving kitchen tools and appliances
Speed up your cooking time with a pressure cooker or air-fryer; let your meal cook while you work with a slow cooker; or create silky puréed vegetable soups or sauces with the ease of an immersion blender. Find the tools that work for you and your family.
5. Make sure your knife is sharp
Sharp knives are not only safer but are a time-saver. The sharp blade allows you to not use as much pressure when slicing through harder foods, like root vegetables. Start with the essentials: Use a sharp chef's knife for cutting harder and larger fruits and vegetables and use a pairing knife to cut smaller produce.
6. Use kitchen scissors more often
Kitchen scissors will help you cut down on clean up time, as there will be no cutting board to wash. Kitchen scissors can cut fresh herbs with ease, portion out bunches of grapes in record time, slice spicy peppers, and cut your favourite greens into bite-size pieces.
7. Embrace leftovers
Make the most of your time in the kitchen. When you are making a recipe, double or triple it, and freeze for future meals. Frozen leftovers are convenient on busy days when you simply don't have the energy or time to cook. Wondering what freezes well? Try veggie-packed soups, stews, and casseroles. Save space in the freezer and use freezer safe bags. Simply get the air out and lay flat to freeze so you can stack them. Be sure to label and date!
8. Cook once, eat twice
This is different from leftovers. This is about re-inventing one or more parts of a meal into a different meal altogether. For example, you can make a vegetarian chili tonight and then tomorrow night you can turn this into sloppy joe chili sandwiches, chili Sheppard's pie, or use as your spaghetti sauce. Or roast a pan full of vegetables, enjoy them as a dinner side tonight them have them in a salad or sandwich tomorrow.
9. Teach kids how to help
Many hands make less work. Enlist others to help with meal planning, prep, and delivery to spread the work out. This may take some time in the beginning, but it will certainly pay off! Choose age-appropriate tasks for your children to do. Younger kids can set the table, wash vegetables, or toss the salad. Older kids may be able to get parts of the meal started or take on an entire dish. When we share kitchen responsibilities, the job will get done faster and we will reap the benefits of stronger family connections and teach our kids a life-long skill.
10. Host a meal kit swap
A modern twist on getting together and cooking with your friends is to gather a small group (my recommendation is no more than 5 in a group) and have each participant prepare a 'meal kit' for each group member. This means each person is not cooking a full meal. Rather, each person is responsible for preparing the ingredients for a simple recipe and putting them together in a 'meal kit'. Everyone will save time and money by making the same meal multiple times. After the swap, you will end up with 4 different pre-prepped meals plus your own! The week is planned!
Hopefully I've inspired you to incorporate some of these tips and hacks to make the most of your time in the kitchen. What hacks do you find most useful? Let us know in the comments below or share some of your own tips.
About Laurie Barker Jackman, RD
Laurie Barker Jackman is a registered dietitian and media personality. She is a regular dietitian expert on CTV Morning Live in Halifax, sharing her recipes and nutrition tips to inspire viewers. Check out Laurie's segments and recipes by following her on Instagram.