by Novella Lui, RD
Spending the day outdoors in the summer can make you thirsty and hungry. Aside from water, many types of vegetables and fruits are water-rich that can quench your thirst and keep you energized while spending time in the sun. Here are ten must-try nutritious veggies and fruits to stay cool in the heat.
1. Frozen grapes
Frozen grapes offer a cooling sensation and a sweet crunch. The frozen texture of grapes magnifies the fruits' natural sweetness. You can freeze all grape varieties, but the seedless ones are the best.
To freeze grapes, wash them and dry them with a paper towel. Then, remove the stems and line them up on a baking sheet. Place them in the freezer until they harden before serving or stowing them in a freezer bag or an airtight container.
Frozen grapes could be a great snack for older children. For kids under four years old, serve halved or quartered seedless grapes instead to prevent choking.
2. Frozen watermelon
Have a large watermelon that you can't finish in a day or two? Enjoy them frozen by cutting them into wedges, using a melon baller to scoop evenly sized treats, or blending them with other fruits like strawberries and yogurt to make popsicles.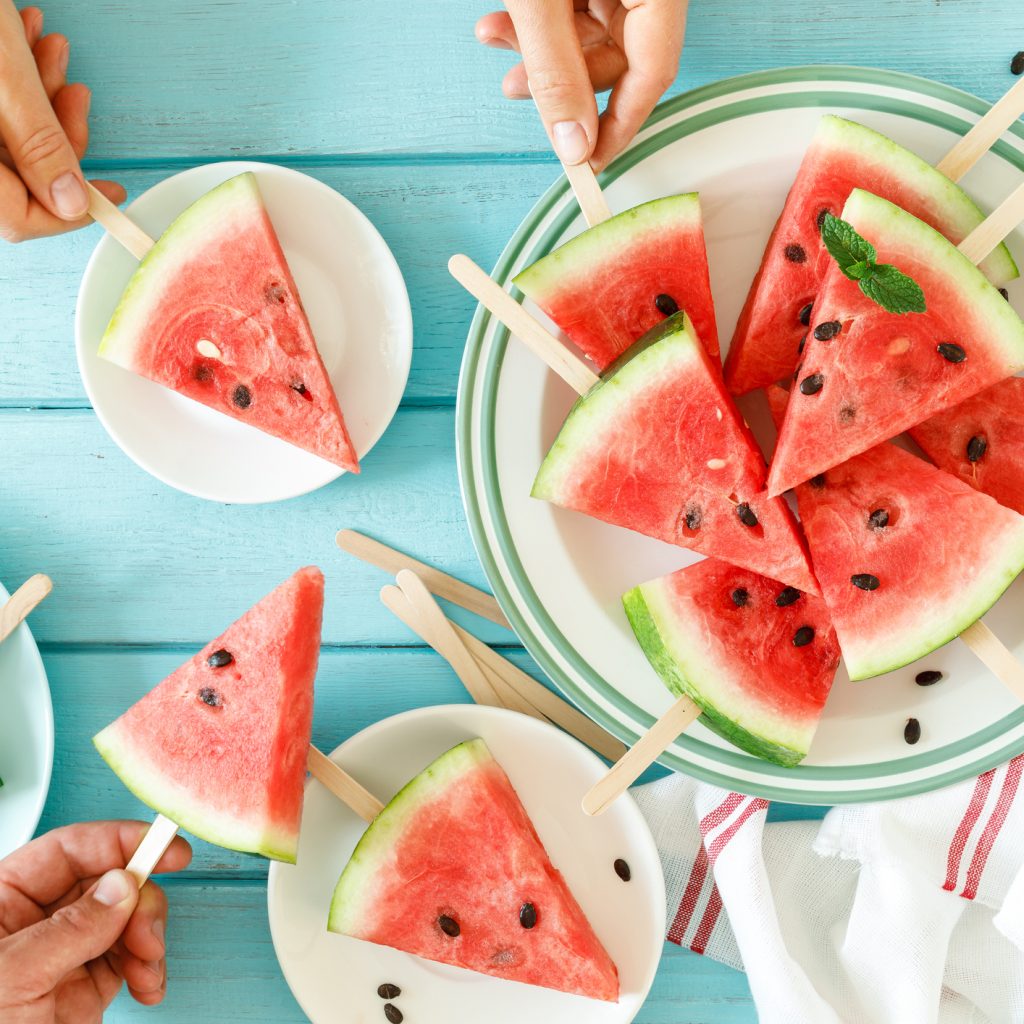 3. Chilled soup
Want to "drink" watermelon instead? Use these juicy red chunks to make a chilled soup!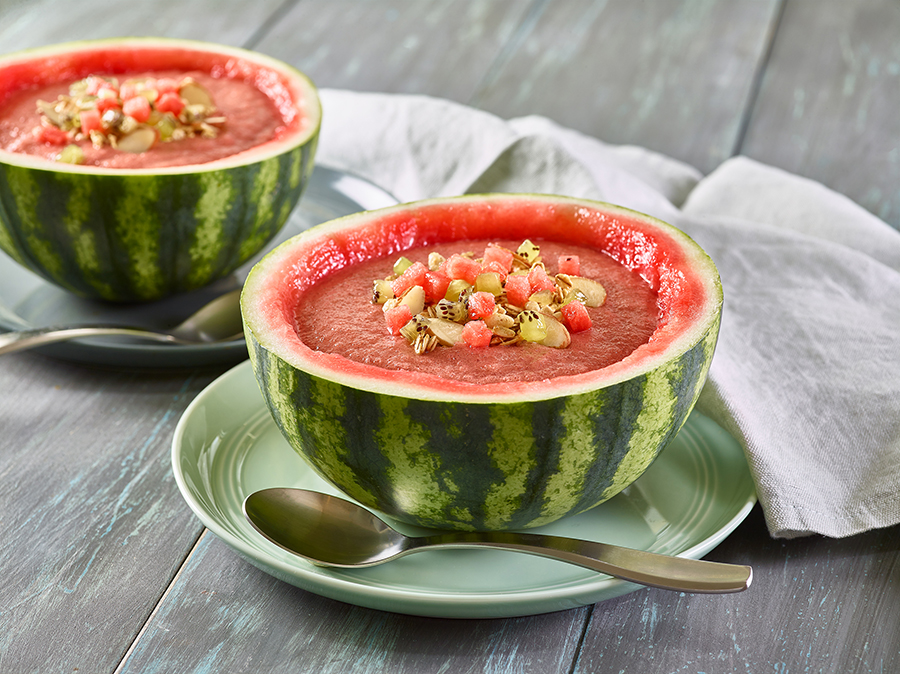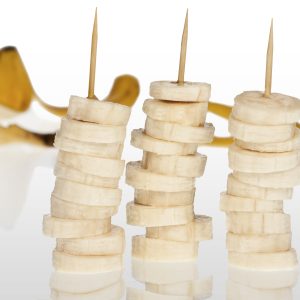 4. Frozen bananas
Frozen bananas offer a unique texture that leaves your palette craving for more. When the fruit is peeled, sliced and frozen, they taste like a creamy popsicle. Try our Banana Freeze by cutting bananas crosswise into pieces and placing them onto lollipop sticks. Once frozen, add an extra layer of sweetness by coating them with your favourite yogurt.
5. Frozen apples
Cooked apples are not only delicious in pies and crumbles but also delectable as an icy dessert. Grate the apples as you make your own applesauce to make flavoured ice cubes, or cook and blend them to make a Spiced Apple Granita.
6. Fruit smoothies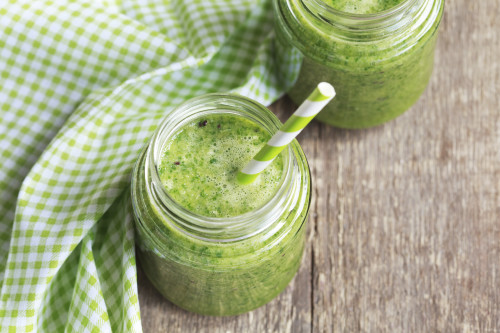 Smoothies aren't only limited to breakfast. The natural sweetness from fruits, combined with yogurt, milk and ice, offers a refreshing and cooling effect. Enjoy an Orange Berry Smoothie or a Peach Date Smoothie simply by placing the ingredients into the blender.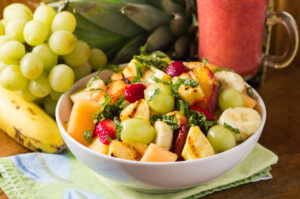 7. Fruit Salads
Fruits are a satisfying snack and a thirst quencher. They are also easy to prepare and can be a simple and fun activity for kids. Have them involved in making a fruit salad with their favourite fruits or thread fruit pieces into lollipop sticks to create colourful fruit skewers.
8. Mangoes and Pineapples
Mangoes and pineapples are two fruits that complement each other — sweet and meaty mangoes balance the tartness of juicy pineapples. Enjoy both fruits in a Tropical Fruit Parfait made with plain Greek yogurt, cooked brown rice, unsweetened coconut and a hint of honey for a sweet afternoon treat.
9. Cucumbers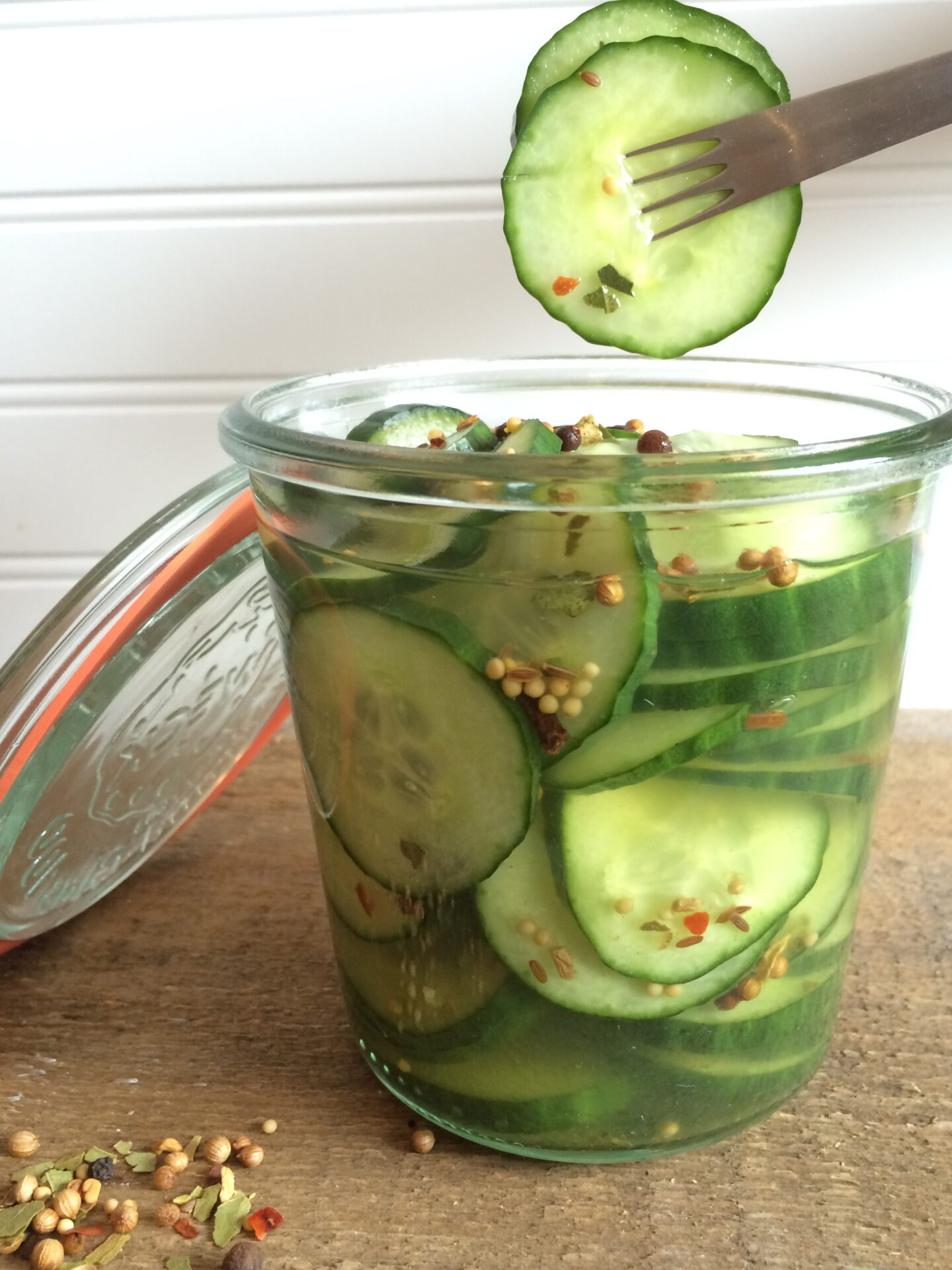 Stay cool in the heat with cucumbers! Experience cucumbers' crispiness and refreshing sensation with every bite. Eat them sliced, pickled, or cubed as part of a salad. For an additional sensational experience, enjoy them smashed like in our Smashed Cucumber Salad with Sesame Ginger Dressing.
10. Bell peppers
Field bell peppers are in season in the summer. Add an extra dose of vitamin C and fibre with these colourful, crunchy, and sweet veggies. Enjoy them raw in strips or with a veggie dip.
---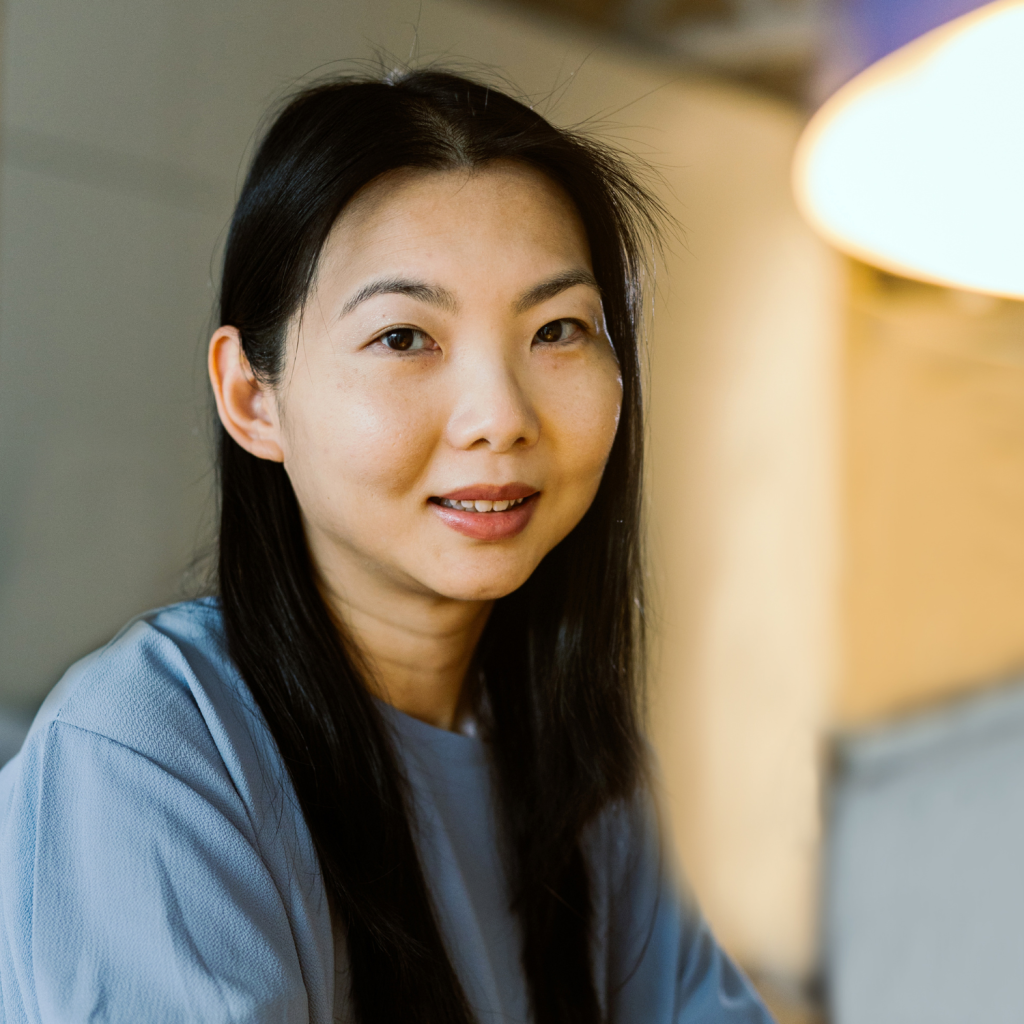 About the Author
Novella Lui is a registered dietitian who is passionate about supporting people in building healthy relationships with food by sharing simple and practical tips. As a food, nutrition and health writer, she combines her interest in evidence-based nutrition and health education through content creation. Find out more about her work on www.novellard.com.