Satisfy those taste buds with these international-inspired recipes. From Italy to Mexico, Greece to Hawaii, and everywhere in between, travel the world through your plate with these easy recipes, loaded with veggies and fruit!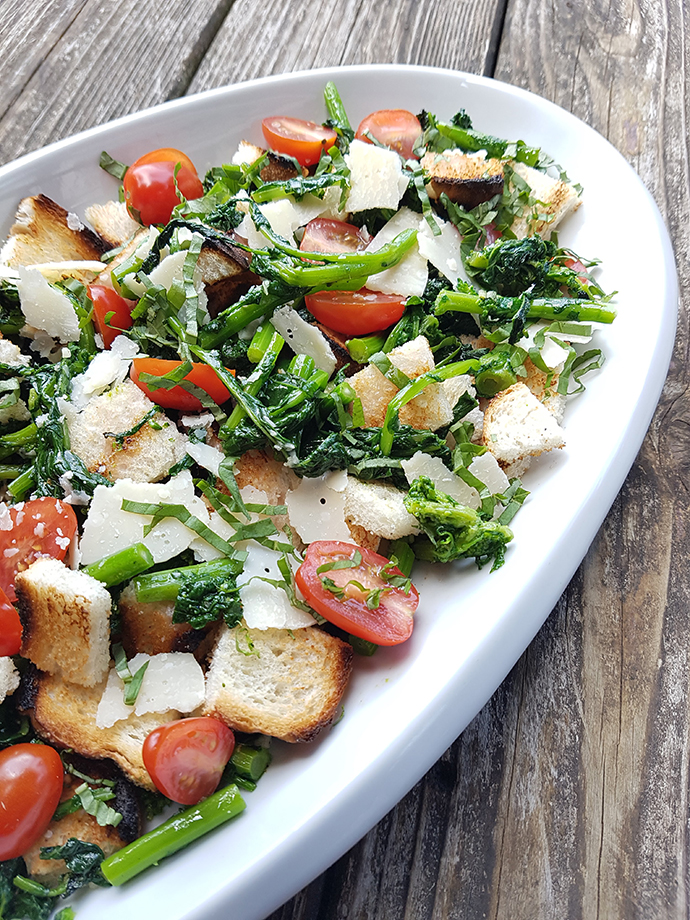 This panzanella style salad is a new idea to bring to your next backyard get together. Rapini offers up a slightly mustardy flavour to the salad and grilling it chars it enough to add texture and taste to the dish.
2. Grilled pineapple and pepper meatballs
A fun dinner idea for the grill to combine some sweet pineapple and savoury turkey and peppers. Make them ahead in the morning for a quick weeknight dinner.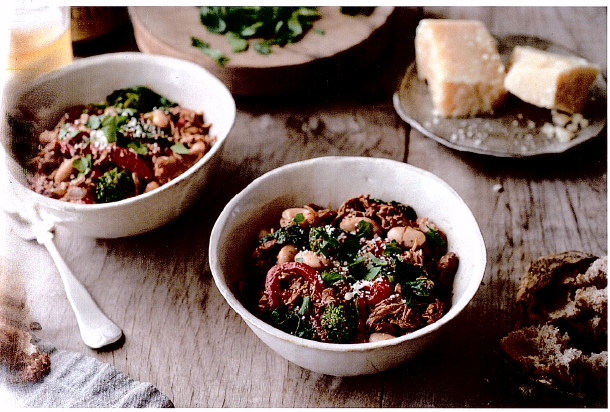 3. Crockpot Italian chicken and broccoli rabe chili
Switch things up with this Italian-inspired gluten-free chili for a warm & cozy cold weather meal!
The sweet, crunchy taste of watermelon pairs well with full-bodied vinegar in this otherwise traditional Greek salad.
This raw fish salad is a favourite recipe inspired from Hawaiian cuisine. It is also rich in the omega-3 fats that are good for your brain and heart. The word "poke" comes from the Hawaiian word for "to slice or cut".
6. Eggplant sweet potato coconut curry
This moist and creamy curry can be enjoyed full of vegetables over your favourite steamed rice and is a mild introduction for a family meal. If you want to kick up the spice in this curry simply slice the Thai chilies before putting them into the curry.
Looking for a new rice dish? This one uniquely uses raw cauliflower in place of rice but perfectly absorbs the flavours of a ginger and hoisin spiked fried rice dish.
8. Daal with rapini and tomatoes
This combination will have you licking the plate and asking for more. A surprise combination of lentils, spices, rapini and tomatoes brings together different countries favourites into one plate.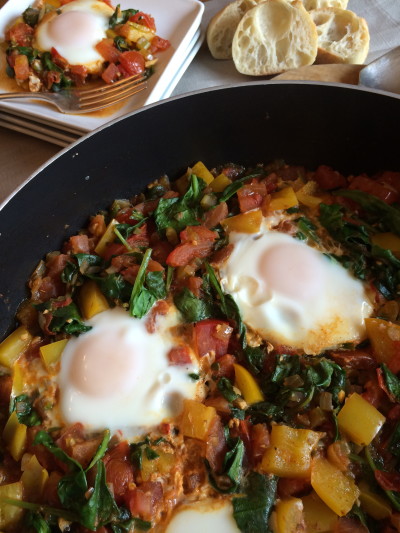 9. Spinach and tomato huevos rancheros
Fresh vegetable salsa with a hint of heat is a wonderful way to enjoy eggs. Easy to make for breakfast, lunch or dinner. Serve them up with your favourite crusty bread to sop up all the juices.
10. Chinese greens and mushroom soup
This take on miso soup is chock full of veggies and will hit the spot on a cold night. Simple enough to get the family to help chop the vegetables and enjoy the benefits when it's all done. Darker miso will offer up a darker coloured broth. Look for it in health food and organic sections of grocery stores.
11. Eggplant and barley Mediterranean casserole
This hearty casserole boasts many healthy and delicious ingredients that make a wonderful addition to a potluck or family meal. The make ahead helps save time during busy weeknights.
12. One pot beef burrito bowls
These delicious one pot beef burrito bowls are the perfect way to minimize after dinner clean up while providing lots of leftovers for the week. Top with your favourite fresh veggies, salsa and sour cream and enjoy!
These super easy Breakfast Tacos are the perfect way to spice up your weekend breakfast. Jam packed with a variety of vegetables alongside some lean proteins, these tacos are a delicious and healthy way to start your day!
Embrace the Mediterranean way of eating with this quick and easy salad. Pair with a whole grain, like whole wheat pita, for a complete meal.
Nothing beats a fresh caprese salad. Tomatoes, basil, and fresh bocconcini cheese are a match made in heaven.